December 2016 Gigs!
Posted by Stan Killian on December 4, 2016 Blog | | No comments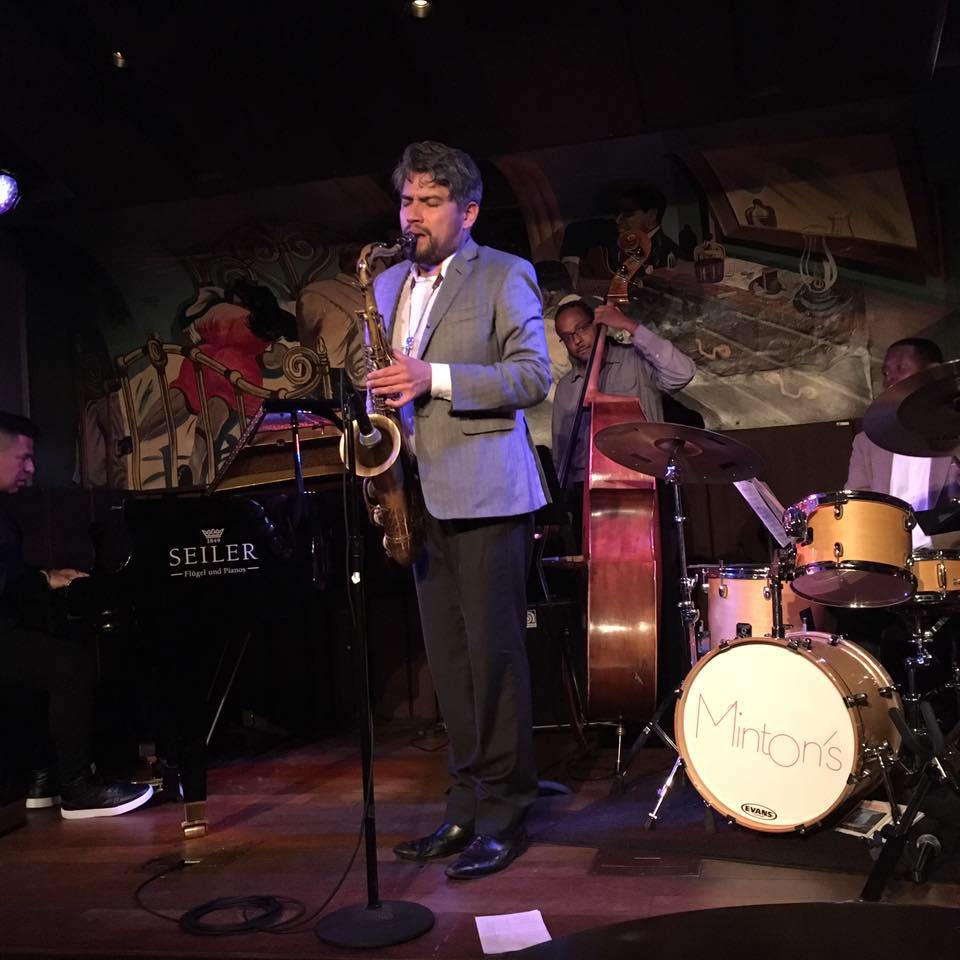 (Above photo from live at Minton's in Harlem, October 22, 2016)
(Quick clip from Beekman33, Live at The Rosemont, in Bushwick, Nov 4 2016)
Friends,
I have some fun quartet gigs coming up this month that I want to hip you to, but first, a special announcement and request for all of you:
I'm looking to move into a one bedroom crib with my lady come January 1st. If any one knows of a spot in Bushwick, Brooklyn, Manhattan, Queens etc, please ping away!
55 Bar, TOMORROW, Sunday Dec 4, 9:30 to 12
Kevin B. Clark, guitar; Bryan Copeland, bass; Shareef Taher, drums
55 Bar, Tuesday Dec 13, 7 p.m. to 9 p.m.
Rick Germanson, Fender Rhodes; Corcoran Holt, bass; McClenty Hunter, drums
Soda Bar, Wednesday, Dec 28, 9 p.m. (First set house band & jam session to follow) with Perry Smith, guitar; Rick Rosato bass; Colin Stranahan, drums
55 Bar, Tuesday Jan 10, 7 p.m. to 9 p.m. Tom Guarna, guitar; Ugonna Okegwo, bass; McClenty Hunter, drums
Happy holidays!